Search
Latest tweets
No public Twitter messages.
Find the answers to some Frequently Asked Questions here…
What's the difference between copyediting and proofreading?
Can you illustrate what a copyeditor actually does?
Can you illustrate what a proofreader actually does?
How long will it take to have my work edited/proofed?
Why do I need an editor/proofreader? (My computer has a spellchecker/I can edit my own work)
What formats can you work with?
What kind of text do you edit/proofread/write?
What if my work is confidential/of a sensitive nature?
What payment methods do you accept?
What are your terms and conditions?
What if I don't live in the UK?
There is often confusion about what exactly proofreading and copyediting are, and what divides one from the other. They are in fact two quite different processes, although they overlap somewhat.
Copyediting usually involves:
Checking spelling, punctuation, grammar and formatting
Checking for factual inaccuracies
Improving the text's readability and making sure it is clear and easy to read (this might involve rearranging sentences or paragraphs, or making a sentence simpler and more lucid, but always retaining the author's 'voice')
Targeting the right audience (any piece of written work intended for publication has a target audience in mind; a copyeditor ensures the text is suited to this audience, which could involve making the piece sound more formal or informal, or making sure acronyms can be understood)
House-styling (if the author/publisher has a house style guide to abide by, such as emphasised words being in bold rather than italicised, or numbers being written in words rather than figures, the copyeditor will make sure this is applied consistently throughout)
Checking tables and captions (if a piece of copy includes graphs or tables, these will be checked for consistency and sense)
Checking footnotes and cross-references (the copyeditor will ensure these make sense and that the reader will be able to follow them easily)
Checking headers, footers, tables of contents, appendices, indices, bibliographies, title pages, and anything else that may need to go into the document to make it function as it should.
Proofreading usually involves:
Checking spelling, grammar, punctuation and formatting (this will usually be ensuring consistency of capitalisation or hyphenation rather than picking up any obvious spelling mistakes, as these should have been picked up at the copyediting stage)
Checking for logic and flow – this involves standing back from the work and checking that pages run on correctly, page numbers are present if necessary, there aren't any conspicuous widows or orphans (words or sentences that sit on their own and need to be moved forward/taken back a page), and references to tables or diagrams are correct
Ensuring accuracy throughout the piece, for example making sure that tables of contents correspond with the headings in the document, and that paragraph references refer the reader to the correct paragraphs)
Checking for textual inconsistencies, for example 'time-table' being both hyphenated and unhyphenated in the same paragraph
Sometimes proofreading might involve reading against copy, i.e. checking the proof against the edited copy to ensure all changes have been incorporated.
Sometimes demonstration is better than explanation, so to show you the sorts of things that are involved in a copyedit I have created and edited a fictional piece of text with Word's 'Track Changes' facility:
This document shows the copy before it was edited
This document shows the copy after it has been edited, with Track Changes showing.
To summarise a few of the things that have been edited here:
Repetition of the phrase 'really bad' has been deleted as it is superfluous
'Bearly make her out' has been corrected to 'barely make her out' (if he was to 'bearly' make her out he would do so in the manner of a bear!)
'Your well enough' has been corrected to 'you're well enough'
The husband's name, Ted, isn't introduced until later in the passage at which point it isn't clear who the author is referring to; therefore I have introduced the name 'Ted' at the first mention of the husband
I have italicised all the instances of direct speech to set them apart from the rest of the text, but I would check the author's preferred style here – they may prefer all direct speech to be parenthesised in inverted commas, for example
The incorrect 'subscribed' has been changed to 'prescribed' to make sense with the rest of the sentence
We begin the narrative on Monday, so all references to 'tomorrow' have been changed to 'Tuesday', the day after to 'Wednesday', and so on, to ensure the piece flows logically
At first the author refers to the boss as being female, but switches to male halfway through the piece. I have changed all references to female, but I would check with the author about the intended gender
Erroneous initial capitals on the word 'Boss': as 'boss' is written in lower case throughout the rest of the piece, I have corrected to lower case
In the final paragraph the author switches between hyphenating 'weekend' and not hyphenating it; I have changed all these to the unhyphenated 'weekend'
The sentence 'Wednesday came round like a flash in the pan' is an instance of confused metaphors, so I have changed simply to 'Wednesday came round in a flash' as that seems to be the intended sense.
This is only an example and a real copyedit could involve much more or much less intervention.
I've carried out the same exercise as the copyedit illustration above, but this time showing the sorts of things a proofreader might do to prepare a document for publication. This imaginary piece of work has been through the copyediting stage and is ready to be made into a PDF and published online. Headings and page numbers have been added.
This document shows the first proof (after copyediting has been completed)
This document illustrates what a proofreader might do (in Track Changes)
In the example, I have corrected the following things:
The title of the piece, 'Mary and Her Terrible Illness', is written with all initial capitals except the word 'and' in the title; so I have changed the running headers to initial capitals to make this consistent
'Chapter 1: Calling in sick' has been corrected so that the first word of the chapter, 'calling', has an initial capital letter
The first paragraph had been erroneously centred on the page so I have changed it back to aligned-left
I have made the style of the second chapter heading the same style as the first chapter heading, ensuring consistency
'Chapter 2' was originally written with the word 'two' rather than the figure '2', so I have corrected this to ensure consistency with the first chapter
The final paragraph was indented so I have changed the margins so that it is aligned to the left with the rest of the text
A page number '2' would need to be added on the bottom left of the second page, which I would point out to the author/designer.
While I have marked in Track Changes for this example, in practice it's quite likely that I would print the piece out as hard copy and mark up with standard proofreading symbols (see 'What formats can you work with?' below) and return to you by post, or alternatively mark up a PDF using highlighting and comments for you to send on to the designer/typesetter.
Naturally the answer to this question is dependent on how long the work is, but it is also dependent on several other variables. A copyedit will take longer if there is a lot of fact-checking or cross-referencing to take into account, or if it needs substantial reworking; a proofread will take longer if a lot of the formatting needs changing or if there are lots of different headings/sub-headings to check for consistency.
I always work quickly and efficiently, and I never miss a deadline. If there is a particular timescale that you need your work turned around within, just let me know and I will accommodate it. The best way to find out how long it will take me to do an edit/proofread is to send the work over so that I can take a look and get back to you with an estimate. I pride myself on working to tight deadlines so if you have a piece of work that needs a short turnaround, just let me know and I guarantee to return it by that date.
Why do I need an editor/proofreader? (My computer has a spellchecker/I can edit my own work)
It is notoriously difficult to edit your own written work, regardless of how firm your grasp of the English language is. When you have formulated your own ideas into words and then used your own literary voice to put those words together, you are simply too close to the work to be able to see it clearly. It is the copyeditor's job to come to your piece of work with fresh eyes, clear judgement and complete objectivity – three things you just can't have for a piece of work you have created yourself.
A skilled editor or proofreader is trained to read in a certain way and spot things that, without training, the eye easily misses. We've all seen thsoe tsets wehre the lteters of a wrod can be cpmleotely jubemled up and yet we siltl see waht we wnat to see. The brain takes things in when reading so quickly that we only need the first and last letters of a word in the right place to get the gist of what is being said.
As far as computer spellcheckers are concerned, they can (usually) tell you that 'reciept' should be spelled 'receipt' and that you might want to change 'comb you're hare' to 'comb your hair'. But ultimately it shouldn't be forgotten that computers are machines and can only act on what information is given to them. If you install an English dictionary on your computer, it will be able to tell you that we write 'centre', not 'center'. But in the following sentence, nothing would be flagged up as incorrect, because on their own the words are correct; it is only when put into a sentence that the sense means they are spelled incorrectly:
Oversees leaning is best tickled when the student if young, as the mind if moor able to lean knew things; principal aspects of leaning should bee writing, Reading and leaning the countries of the word.
That's why it's so important that you get a skilled, trained proofreader or editor to give your work the fresh pair of eyes it needs to go out into the public domain without errors, without omissions; looking the best it possibly can.
My usual method is to use 'Track Changes' in a Word document,  which shows every correction, deletion, insertion, or other type of amendment that I make to your work. I would then send it back to you so you to see what I have done, and to either accept the changes globally or to go through each one individually accepting or rejecting as you see fit. Alternatively I can use Track Changes but send you a 'clean copy' with all the changes accepted, meaning that your work is ready to go on to the next stage right away. Or, if your work is already laid out in a PDF I can annotate this with suggested amendments for you to send on to your designer/typesetter.
I can also use standard BSI proofreading symbols and mark up your work as hard copy ready to go to the typesetter, returning to you by post.
When it comes to editing/proofreading/writing, nothing is out of bounds. An editor or proofreader is needed everywhere the written word appears. In today's web-based world there's arguably more written text being sent out into the public domain than ever – anything that is written and is intended to be read by an audience will benefit from an edit and/or proofread.
My main experience lies in editing and proofreading academic and corporate publications, and writing fresh web and magazine copy. However, my skills can be used in any written context. This might include…
•    Fiction
•    Non-fiction
•    Articles (print or web)
•    Reports
•    Newsletters
•    Dissertations (proofreading only)
•    Letters
•    Brochures and leaflets
•    Website content
•    Adverts
•    Manuals
•    Packaging
No editing/proofreading/writing job is too big or too small. I can work with you on one paragraph to go on your website, or on the entire manuscript of a full-length novel.
I take confidentiality very seriously and understand that the copy you might want me to work on may be of a sensitive nature. Having worked as a transcriber at a criminal law firm in the past, and having edited/proofread many different 'embargoed' works, I always respect the author's confidentiality when taking on a piece of work.
From your initial enquiry to the point where your work is published, I will maintain absolute confidentiality. I'm very happy to sign a non-disclosure agreement before commencement of any work if desired.
My prices are based on the minimum hourly rates suggested by the Society for Editors and Proofreaders (SfEP). They are as follows:
Proofreading: £25.00 per hour
Copyediting: £28.00 per hour
However, please bear in mind that these prices are more of a guideline for the client and I to work with, rather than being set in stone. The best way to find out how much my services will cost is to get in touch with me. Once I have seen the level of work involved I will be much better placed to send you an initial quote, and we can work from there.
My preferred method of payment is by bank transfer, details of which you'll find on the invoice at the end of the project. I can also accept payment by cheque.
You can download a copy of my Terms of Service which clearly sets out the terms I abide by. A copy of this is also sent to every new client before work commences, which would need to be read and agreed in writing before work starts.
Details such as fees, payment terms and turnaround on contracted work are agreed to complete satisfaction with the client before any work commences.
I also abide by the Society for Editors and Proofreaders' (SfEP's) Code of Practice which specifies guidelines for editors, proofreaders and their clients, and I am a supporter of Pay on Time.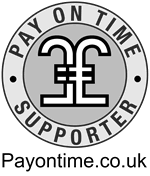 If you're working in English, I can work with your written copy regardless of where in the world you're based. If you would like me to work with hard copy and mark it up using proofreading symbols, longer postage times will need to be taken into account; but if you are happy to work electronically via email, Word Track Changes and PDFs, it makes no difference whether you live in the next town over or in Tokyo!
If your query isn't covered here, please feel free to contact me and I'll get back to you as soon as possible.