Search
Latest tweets
No public Twitter messages.
Posted in: Blog, Copyediting, Copywriting, Proofreading by Sally Evans-Darby on 28 October 2012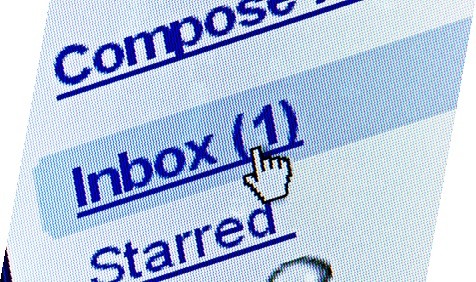 As a freelance editor/proofreader/writer, chances are a considerable chunk of communication with your clients is done by email. Depending on how you and your clients use it, email can either be your best friend or your worst enemy. Here are a few quick ways to make it work better for you and your freelance business.
Hit the reply button
It's something that should go without saying, but I'm going to say it anyway. Reply to the emails you receive. If someone sends you an email, regardless of whether they're a prospective client you can't wait to get back to or an enquiry you don't think is going to lead anywhere, have the courtesy to reply. Even if you don't have time right away to respond fully, at least acknowledge the email and let the enquirer know you will get back to them soon.
Take care of your cc
If it hasn't happened to you, it's bound to have happened to someone you know: the dreaded email sent by mistake thanks to a mis-typed cc. Only last week this was highlighted when a humiliating email was accidentally sent to an engaged couple by their wedding planner, telling them what she really thought of them.
Before you press send, make sure you are only sending the email to those you wish to. Emails generally can't be brought back, however much some email programmes might make you think that by pressing the magic 'recall' button your email will zing itself back to your outbox.
Get on the right terms
Take care when it comes to how you address your email. It's generally good practice to take your client's lead on whether to use 'Dear' or 'To', or 'Hi' or 'Hey' on the informal end of the scale. And always double-check you have spelled your client's name right.
Also, watch out for possible gender confusion when using a title (Mr or Mrs) to address an email. I once addressed an email to a 'Mr Chris Taylor', mistakenly assuming Chris was a Christopher. Turns out, Chris was a Christine, and didn't very much appreciate being called a Mr.
Sign off with style
Make sure your emails look as professional as possible by creating an automatic signature to sign off your emails. This does not mean writing your name in 20pt pink letters with an 'inspirational' quote from your favourite song underneath. It really just needs to be your name in full, your trading name if you have one, your web address and phone number, and perhaps your postal address and a few social media buttons for good measure.
Proofread it!
This becomes particularly salient if you are a freelance proofreader; a proofreader whose emails are littered with spelling mistakes is not the sort of proofreader anyone wants to hire. Always check your email for sense, common typos and grammatical ambiguities before you hit send. All too easily, confusing messages such as 'it is not ready' instead of 'it is now ready' can slip through the net. And that goes for every last word down to your own name at the bottom. I've almost signed off my emails as 'Salty' rather than 'Sally' on many an occasion – so take care to check thoroughly.
Do you have any tips for freelancer emailing? And as we're nearing Halloween, how about sharing some of your favourite email horror stories? Leave your comments below.